Ensuring Proper Medication Management in 2021
Introduction
Nurses spend too much time administering different kinds of medicine to patients. The accuracy and safe medication administration level will depend on a nurse's skills, experience, and pharmaceutical knowledge. With so many patients to handle each day within a health facility, medicine administration error remains a serious safety concern.
Errors can occur when administering, reporting, prescribing, or even monitoring medication. Such mistakes result in costly consequences. A patient may end up requiring a lengthy stay in a medical facility, sustain severe harm or even die. Some common mistakes include the wrong dose, which accounts for  40.9% of deaths, wrong drug, or route of administration.
Making a medication error is a very devastating thing for nurses. It leaves you feeling guilty, embarrassed, regretful, depressed, and undermines your confidence to function in a healthcare facility. Luckily, at TouchPoint Medical, we avail of various solutions to help nurses improve patient care and strengthen their medication management process. Here are several strategies that you can consider.
Invest in Pill Dispensers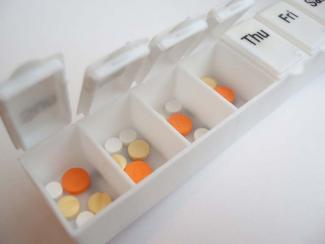 Automatic pill dispensers will help you organize medicine for different patients in various compartments. It ensures that you administer the right drugs and in the correct quantities. The automated dispensing cabinets from TouchPoint Medical offer a high-security level to ensure that you only access the requested dose. They come with transfer carts that allow easy movement from one area to another, which boots workflow.
The cabinets also allow you to monitor medicine expiry dates so you can position old drugs on the top counters to avoid medicine wastage. Other cabinets even have a pick to light technology that guides you to the selected drawer with the required medicine. This way, it helps minimize errors and creates a safe environment for your patients.
Pillbox dispensers come in different sizes to accommodate a wide range of medication in various medical centers. By using automatic dispensing cabinets, nurses have an increased chance of administering drugs to inpatients timely. They are also a great time saver in the medical facility since the nurse won't have to pass by the pharmacy each time.
Implement Medication Safety Technologies
To safeguard against errors, nurses need to invest in clinical point-of-care technologies. For instance, you can consider computerized order entry or other electronically prescribing tools. Using computer-generated software to administer medicine saves a lot of time and minimizes the errors that could come up while reading doctors' handwritten prescriptions.
Additionally, you can quickly check for treatment that can conflict with a particular patient's health, for instance, those with allergies. The ability to scan through a patient medical record also helps lower errors. If you choose to opt for computerized systems, ensure that you also get an adequately powered workstation.
TouchPoint provides access point workstations that easily integrate with your laptops or computers so that you can connect with patients from just anywhere. They are very flexible and have wall-mount solutions to maximize workflow efficiency and advance care delivery. Such solutions are particularly beneficial for nurses dealing with back pains.
Pulling, bending, repositioning, lateral transfers, and other activities during a typical shift make back pain one of the most common work-related illnesses among nurses. Use the correct workstation that allows height adjustment to avoid excessive bending. It should also have enough storage space so you won't have to carry so many items on your hands. Remember that medicine administration errors can increase when the nurse gets distracted by pain.
During the administration phase, nurses can use the barcode system to electronically record medication to improve safety at the point of care. Before a nurse administers medication, they can use a scanning device on barcodes on their badge and patient's wristband. The barcode avails all the essential information about the patient and his medications. It will help verify whether the scanned drugs are appropriate for the patient. Barcode reduces errors in medication administration by  90.4%.
Be Careful With High Alert Medication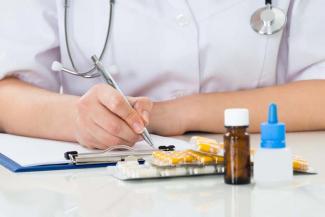 These are drugs that can cause high death risks or harm in case of an error. They include injectable potassium chloride, insulin, narcotics, and opiates. Health facilities should use sensitized alerts on such drugs to keep the nurses alert when administering or dealing with such drugs.
Mistakes can also occur in medicine that looks or sounds familiar, especially in institutions where nurses communicate medicine orders verbally. You can add labels to differentiate look-alike drugs. Alternatively, switch to a computerized ordering system and configure the order entry program to alert nurses anytime they want to administer look-alike medicine.
Another common mistake nurses can make to confuse the flow rate and dose rate in an infusion pump. Use a smart pump that delivers medicine into a patient's body in a controlled amount in different intervals as programmed. Some models even notify you if there is a risk of possible drug interaction or when you set the pump parameters outside a specified safety limit.
Educate Caregivers
Sometimes, the discharge process can be very confusing for patients and nurses as well. It's your responsibility to give the patients or their caregivers instructing on how to take the remaining medication to avoid readmission. You, therefore, need to come up with a comprehensive discharge solution. Educate the patient and their family about the condition and the proper care required.
Continually document a patient's progress once they get admitted and record the information for analysis during discharge. You can even use patient discharge software that enables you to follow up on your clients. It notifies you in case your patients' fail to take the prescriptions. You can then reach out and discuss with them any potential issue to help them stay on the medication regimen.
Conclusion
Nurses can prevent medication errors by adapting the above safe practices and working in interruption-free environments with adequate resources. At TouchPoint Medical, we provide the right tools to help you manage medication and create an environment that supports successful patients' recovery. Try out our free demo.