How can we do better?
If you have a concern about your recent experience, please speak with our Customer Support team. Your feedback is crucial to our success. Thank you.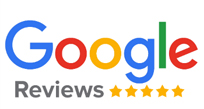 Are we doing a good job?
Share your positive experience with others.
We constantly strive to provide the best experience for our customers, and your input helps us to shape that experience. Your excellent reviews also help others to feel confident about choosing TouchPoint Medical.
We would be forever grateful if you shared your happy experiences with TouchPoint Medical on Google and your preferred social networks.
Jace Henderson
These guys are very responsive if you need them. We had higher-end cabinets but were always disappointed when we needed support. Touchpoint hits all the high points you want in a vendor. (affordability, support, dependable product)
Julio Madrid
Julio Madrid
Mel Joan
Une équipe formidable avec laquelle travailler : travailleuse, passionnée et centrée sur le client !
Michel McCluhan
Excellents équipements, excellente entreprise, excellent service d'assistance !