Automated Dispensing Cabinet. Single drug control with our Pod system.
Automated Dispensing Cabinet with NurSync medication queuing technology.
Real-time bedside medication administration, barcode patient identification and direct eMAR API access.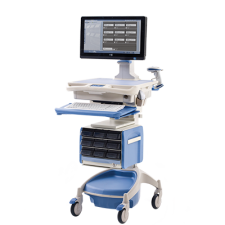 Mobile medication dispensing workstation with up to 12 Individually locking patient-specific drawers.
Automated Dispensing Cabinet. Products can be stored and retrieved per unit, per product, per drawer, or free picking.
Choose your level of security desired with Compartment Control, Pick-to-Light technology, or drawer level access.